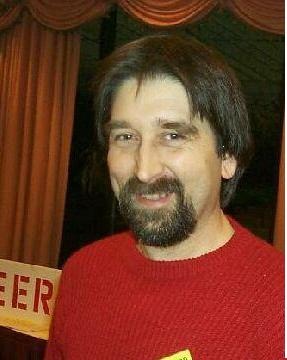 Thank you for visiting. Feel free to navigate your way about the site and to use the contact page with abandon.


I have designed this website to showcase my writing as well as some personal interests--racing, gardening, dogs. Within you will find my bibliography, many photographs, some samples of my writing--fiction, screenplay, and non-fiction--both published and unpublished, as well as a list of conventions I attend and some thoughts on science fiction, fantasy and horror. And, of course, there's a section on books that I think are worth reading. There are also links available to places where you can purchase my writing or just find out more about it. I hope you enjoy yourself and find the time to return as the page gets updated with new material.


Thanks again for visiting.